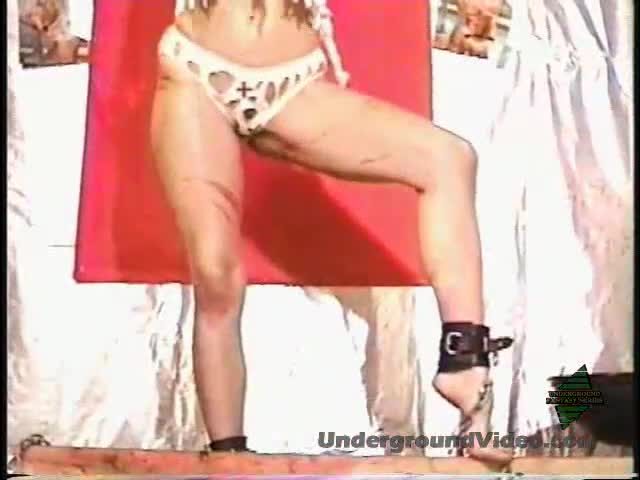 You must sign in to view our trailers. Not a user, then why not register?
Registration is quick, easy and the best part ... it is FREE!
Click here to register.
50:14

414

2022-06-13 11:34:23
The first in a series from the video underground, depicting the unspeakable and unthinkable torture inflicted upon female prisoners of war at the hands of brutal regimes over the past half-century, kicks off with two different tales united only in their explicitness. Pain Is Red - In the new Russia, there exists an underground network of old-line Communists who resist the new realities of pro-Western cooperation. You will now bear witness to the interrogation and torture of an American-educated Chechnyan double agent who has been discovered working against them. Be warned, the re-enactment of her trial by torment is graphic and disturbing. Nude Beauty for the Oriental Demon Torturer - The cruelty of Japanese interrogators during World War II has always been mentioned in hushed tones. Western women were their favorite victims. Their barbarism was limitless and a fate worse than death was to become a nude beauty for the Oriental demon torturer. Be warned, the events shown here are not for the squeamish or faint-of-heart.