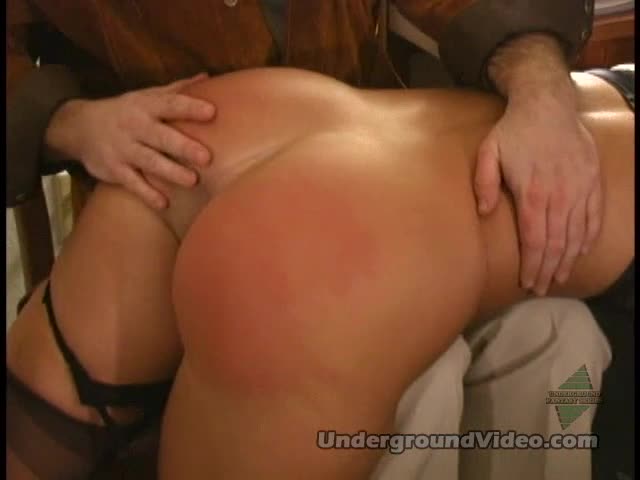 You must sign in to view our trailers. Not a user, then why not register?
Registration is quick, easy and the best part ... it is FREE!
Click here to register.
Christina Carter In Chains
1:38:51

709

2022-06-13 11:34:47
Super Star Christina Carter, the undisputed Queen of Erotic Fetish, takes the art of pain to new heights. Her magnificent beauty is legendary and it is always shocking to see a woman of such superb beauty ravaged in extremely raw and nasty fetish tableaux. In the back room of a strip club, her lush, heart-shaped ass is draped over the lap of the ruthless club owner and the creamy flesh jiggles as he slaps her into submission. His big, rough hands leave marks on her flawless, reddened flesh. As a very naughty nun Christines perfect flesh is once again subjected to a rough spanking under the big, calloused hand of the Monsignor. Her sexy wiggling and swaying under the leather paddle clearly show that her pain is very real. But our sexy nuns torment has barely begun. She performs an incredibly erotic striptease, peeling off the black habit to bare every inch of her flawless body. She is brought to the cross and bullwhipped in a dramatic and intense scene that explodes with the hissing, cracking cadence of the cruel lash and her uncontrollable throaty screams. Before it is over, her entire body is painted with the marks of the whip. And there is so much more. In an alien prison, she is subjected to raw pain under the claws and tentacles of an electric shock demon and laser bullwhipped by an Android without mercy. There are intimate scenes of Christina alone, dripping with sweet as she pleasures herself recalling her pain. In a steamy, Moorish harem, she once again screams under the slithering bullwhip of her teaser. Finally, in a tease chamber of dark purpose, she defiantly dances under the whip in a tease scene of such beauty and intensity that it will haunt your dreams forever. You will be dazzled by the intoxicating and seductive beauty of Christina Carter in Chains. Her spectacular submission to pain and pleasure is much more erotic than you could ever have hoped for.