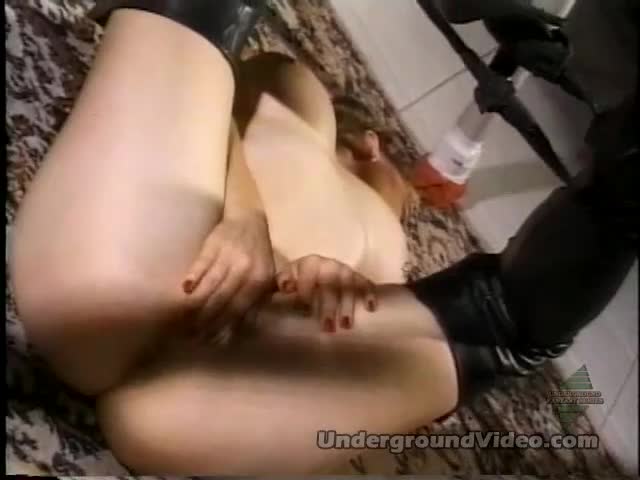 You must sign in to view our trailers. Not a user, then why not register?
Registration is quick, easy and the best part ... it is FREE!
Click here to register.
1:19:24

257

2022-06-13 13:08:27
One of the most unusual videos we have ever offered featuring a full breasted creature of the wild who is more animal than woman. She presents herself to you in the raw, as an untamed jungle beast would, unshaven and unbathed, smelling of sweat and sex, a creature without shame, born to pleasure and to be degraded. We meet this unique female animal in the musky confines of her lair. It is hard to breath here from the intense and earthy aroma of her naked body. She puts on a dramatic and debasing demonstration of uncontrollable sexual energy, literally choking on the fat rubber cock that is her constant companion as she moves it between her dripping holes and her salivating mouth. She wantonly sprays the room, marking her territory, with nasty golden wetness and raging, pungent musk, utterly without shame. We meet her next encaged, as a wild animal should be, as arrogant as a tigress under the wicked bullwhip that seeks to tame her primal savagery. Her punishment is barbaric and by the time it is over she wears the red, bleeding criss-crosses of the taming lash across her swollen breasted beauty. A staggering sexual experience for only the bravest and most daring among you. This one is unique in every way imaginable and way beyond your wildest and most wicked dreams. She is an animal!!