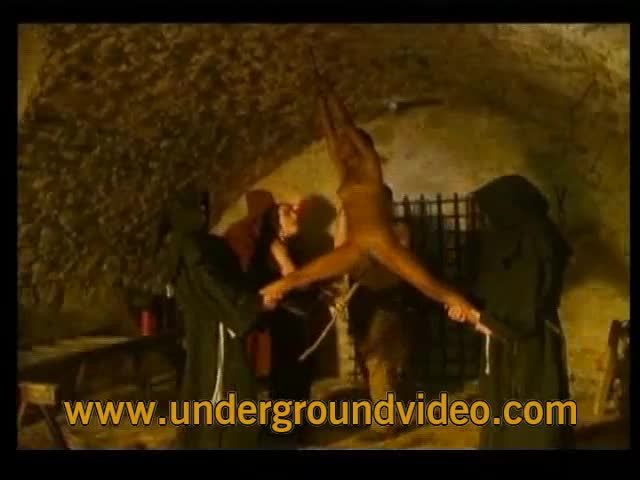 You must sign in to view our trailers. Not a user, then why not register?
Registration is quick, easy and the best part ... it is FREE!
Click here to register.
08:52

8

2022-06-13 23:06:15
A beautiful Negress is suspended in the air by her wrists with her shapely legs spread wide. The Black Countess takes a branding torch and burns her pink pussy and perfect ass with the wicked flame. The helpless beauty is then suspended upside down, exposing her glistening cunt and perfect ass to the torturer. In this vulnerable position, she is tormented to the point of madness as her torturer reams her opened pink body cavities with flaming tapers. This is one kinky video clip that you will watch over and over again.